Sour Cream Cornbread Muffins
by
, October 8, 2017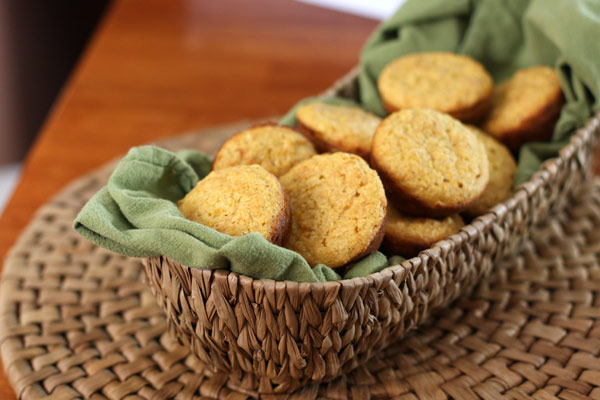 These muffins are the perfect bread to serve with a bowl of chili or pinto beans, and they are great with greens. If you like sweeter muffins, add a few more tablespoons of sugar, and if you like Southern style cornbread, omit the sugar altogether.
Related:
Broccoli Cornbread
Southern Bacon Cheddar Cornbread
Prep Time: 10 minutes
Cook Time: 20 minutes
Total Time: 30 minutes
Ingredients:
Instructions:
Heat oven to 375 F.
Grease about 18 muffin cups.
In a bowl, combine the cornmeal, flour, baking powder and soda, salt, and sugar, if using. Stir to blend.
In another bowl, whisk together the sour cream, cream-style corn, eggs, milk, and melted butter. Combine the two mixtures and stir until just blended.
Fill muffin cups about three-quarters full.
Bake for 18 to 20 minutes, or until the muffins are firm and lightly browned.
Makes 18 servings.
Site Search