Soft Chocolate Chip Cookies
by
, October 2, 2017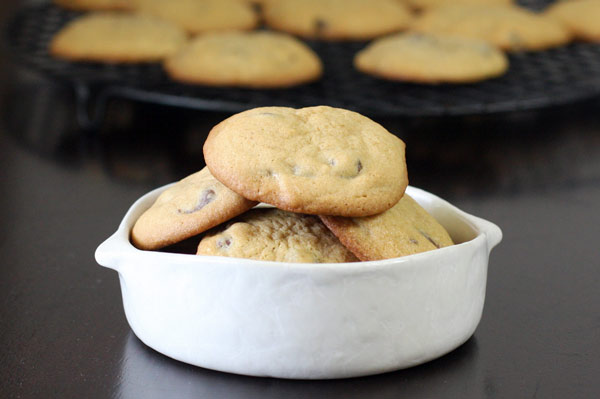 These brown sugar chocolate chip cookies are soft and delicious. The recipe makes about 4 dozen cookies, and it is easily scaled up for a crowd.
Related:
Edible Chocolate Chip Cookie Dough
Brown Sugar Bars With Chocolate Chips
Prep Time: 10 minutes
Cook Time: 10 minutes
Total Time: 20 minutes
Ingredients:
Instructions:
Heat oven to 350 F.
Line a baking sheet with parchment paper or spray it lightly with baking spray.
In a bowl, combine the flour, baking soda, and salt; stir to blend.
In a mixing bowl with an electric mixer, beat the butter and sugars together until light and fluffy. Add the eggs, egg yolk, and vanilla; beat until well blended.
With the mixer on low, add the flour mixture until blended.
Fold in chocolate chips.
Drop the dough onto the prepared baking sheet with a cookie scoop or tablespoon, depending on how large you would like the cookies. Leave about 1 1/2 to 2 inches between cookies.
Bake for 9 to 12 minutes, or until lightly browned and set in the middle.
Makes 48 servings.
Site Search