Zippy Slow Cooker Short Ribs
by
, August 7, 2017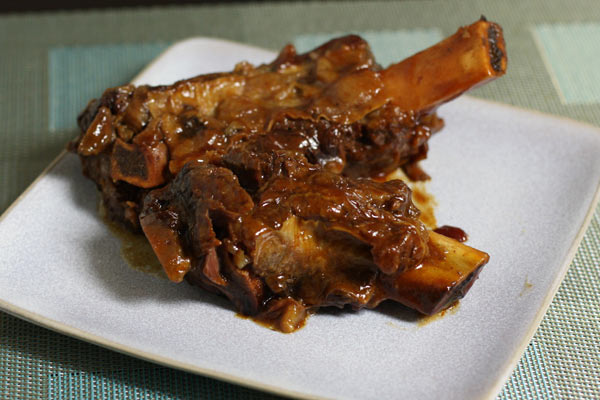 You might get more servings from the recipe if the short ribs are very meaty. Serve the beef short ribs and gravy with mashed potatoes and your family's favorite vegetables. The horseradish adds flavor but may be omitted.
Prep Time: 20 minutes
Cook Time: 8 hours
Total Time: 8 hours 20 minutes
Ingredients:
Instructions:
Heat the oil in a large skillet over medium-high heat, brown the short ribs on all sides; drain off fat.
In the slow cooker, combine the browned short ribs with the tomatoes, beef stock, red wine, minced onion, horseradish, salt, pepper, and ginger. Cover and cook on LOW for 6 to 8 hours, or until very tender.
Increase temperature to HIGH. Remove the ribs from the slow cooker and skim excess fat off the top of broth. Alternatively, pour the broth mixture into a fat separator and then pour the defatted broth and solids back into the slow cooker.
Blend cornstarch with the cold water and then stir it into the broth in the slow cooker. Return the ribs to the slow cooker.
Cover and cook on high for about 15 minutes longer, or until the broth is slightly thickened.
Serve the short ribs with the gravy.
Makes 6 Servings
Site Search