Slow Cooker Smothered Pork Chops
by
, July 9, 2017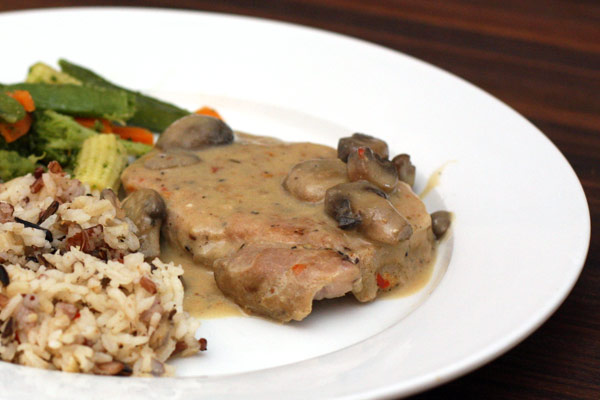 The crockpot makes these pork chops a snap to prepare and cook. Add the mushrooms or leave them out if you aren't a fan. Searing the seasoned pork chops first adds extra flavor and color.
Prep Time: 15 minutes
Cook Time: 7 hours
Total Time: 7 hours 15 minutes
Ingredients:
Instructions:
In a bowl or bag, combine the flour, salt, mustard, paprika, and garlic powder; coat the pork chops thoroughly with the seasoned flour mixture.
Heat the oil in a large skillet over medium heat; brown the chops for about 8 minutes, turning to brown both sides. Place the browned pork chops in slow cooker.
Add the mushrooms to the pan drippings and cook until golden, stirring frequently. Spoon the mushrooms over the pork chops.
Combine soup and water; pour over chops.
Cover and cook on low for 6 to 8 hours or until meat is tender.
If a thicker sauce mixture is desired, strain the liquids into a saucepan and bring to a boil; lower the heat and simmer for 2 to 3 minutes to reduce and concentrate flavors. Add the optional flour and water mixture. Blend well and cook until thickened.
Serve the pork chops and mushrooms with the sauce.
Makes 6 Servings
Site Search