Slow Cooker Barbecue Beef With Sweet and Tangy Sauce
by
, September 30, 2017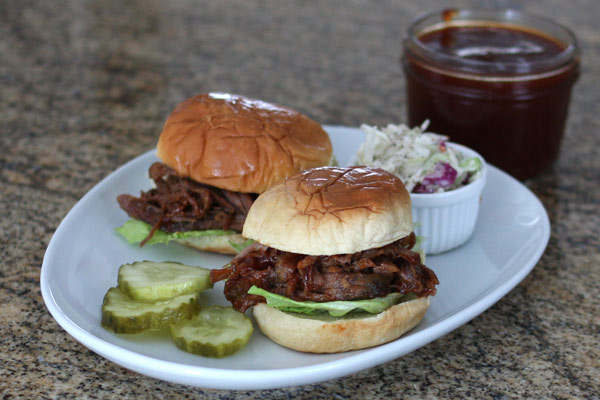 This slow cooker beef pot roast makes delicious sandwiches. Serve the shredded or sliced beef on toasted split buns with coleslaw and chips or fries.
Related:
Slow Cooker Shredded Beef With Beer BBQ Sauce
Prep Time: 15 minutes
Cook Time: 8 hours 20 minutes
Total Time: 8 hours 35 minutes
Ingredients:
Instructions:
Trim the pot roast and cut into 4 uniform pieces. Place the beef in the slow cooker.
In a bowl, combine remaining ingredients; add it to the meat.
Cover and cook on LOW for 8 hours, or until beef is very tender. Slice or shred the beef and then return it to the juices in the slow cooker. Cover and cook for 20 minutes longer.
Serve this barbecued beef on warm split buns with coleslaw or serve it with hot cooked rice and a salad.
Makes 8 servings.
Site Search