Pork Chops With Tomatoes and Mushrooms
by
, September 27, 2017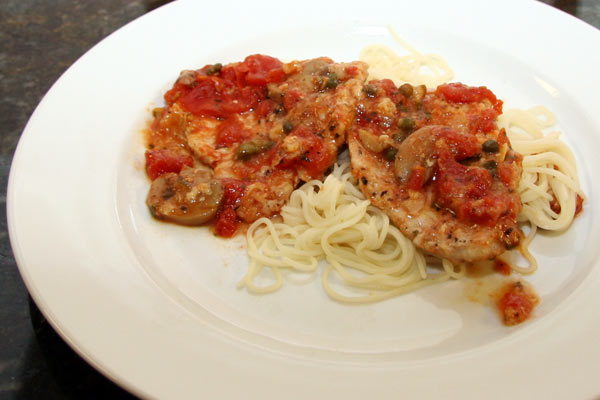 The tomato and mushroom sauce for these pork chops is flavored with a splash of balsamic vinegar. Use boneless thin pork chops or cutlets in the recipe.
Related:
Skillet Pork Chops With Apple Jelly and Mustard Sauce
Prep Time: 12 minutes
Cook Time: 22 minutes
Total Time: 34 minutes
Ingredients:
Instructions:
Trim excess fat from the pork chops or cutlets; pat dry with paper towels.
Put the chops between sheets of plastic wrap and pound to flatten evenly to about 1/4 to 1/2-inch in thickness.
On a plate, combine the flour, paprika, salt, and pepper; dredge the chops in the mixture until well coated.
Heat the oil in a large skillet over medium heat; cook the pork chops for about 4 minutes on each side.
Add the mushrooms and cook for about 4 to 5 minutes longer.
Add tomatoes, basil, and vinegar; stir to blend.
Cover, reduce heat to low, and simmer for about 10 minutes, or until chops are cooked and tender.
Makes 4 servings.
Site Search