Simple Rhubarb Compote
by
, September 20, 2017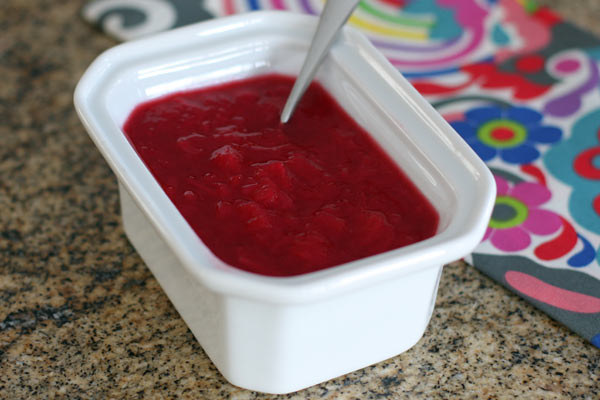 This rhubarb compote makes a tasty topping for pancakes or waffles, or spoon it over pound cake or ice cream. It's an easy and tasty way to enjoy fresh seasonal rhubarb. If you have an abundance of rhubarb, scale the recipe up and freeze it.
Related:
Rhubarb Cobbler
Prep Time: 10 minutes
Cook Time: 15 minutes
Total Time: 25 minutes
Ingredients:
Instructions:
Slice the rhubarb into 1/2-inch pieces.
Put the sliced rhubarb in a large saucepan and add the sugar, lemon juice, and vanilla or orange zest.
Place the saucepan over medium heat and cook until the sugar has dissolved and the mixture is simmering, stirring frequently.
Cover the pan and reduce the heat to low. Simmer for 10 minutes, stirring occasionally.
Brighten the rhubarb compote with a small amount of red food coloring, if desired.
Let the compote cool slightly and fill jars or containers.
Refrigerate for up to 1 week or freeze (in freezer containers or freezer bags) for longer storage time.
Makes 8 servings.
Site Search