Crockpot Shredded Beef for Sandwiches
by
, May 31, 2017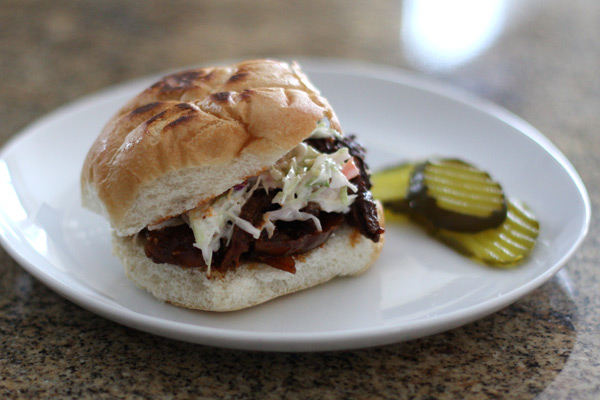 This tender, juicy shredded beef makes fabulous sandwiches. Add coleslaw and barbecue sauce and serve with your favorite sides. This is an easy dish to fix for tailgating or a party, and your friends and family will love it!
Prep Time: 10 minutes
Cook Time: 8 hours
Total Time: 9 hours 10 minutes
Ingredients:
Instructions:
Cut the pot roast into 3 or 4 pieces.
Arrange the sliced onions in the slow cooker; top with the beef.
In a bowl, combine the remaining ingredients; stir to blend well. Pour the sauce mixture over the roast.Cover and cook the pot roast on HIGH for 1 hour. Reduce heat to LOW and cook for about 7 hours longer, or until the beef is very tender and shreds easily with a fork.
Chop the beef or shred it with 2 forks.
Serve the shredded or chopped beef over split and toasted soft kaiser rolls or hamburger buns along with coleslaw, potato salad or French fries, and baked beans.
Makes About 8 Servings
Site Search