Chicken Breasts With Sweet and Tangy Curry Sauce
by
, July 18, 2017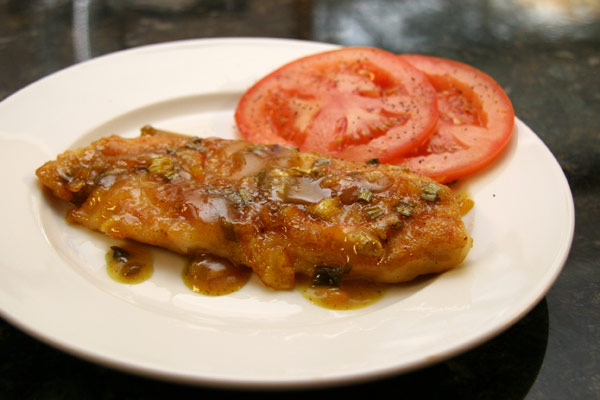 These chicken breasts are seared and then baked with a tasty sweet and tangy sauce mixture. Curry powder, mustard, and marmalade flavor the sauce for this chicken. Serve the chicken breasts with rice or thin noodles.
Related:
Top 24 Easy Chicken Recipes
Prep Time: 12 minutes
Cook Time: 20 minutes
Total Time: 32 minutes
Ingredients:
Instructions:
Heat oven to 350 F.
Put the chicken breasts between sheets of plastic wrap and gently pound to an even thickness. Sprinkle lightly with salt and pepper, then coat lightly with the flour.
Heat the oil in a large skillet over medium heat. Add the chicken breasts and saute for 2 minutes on each side.
Combine the remaining ingredients and spread over the chicken breasts. If the skillet is not ovenproof, arrange the chicken in a greased baking pan. Transfer the chicken breasts to the oven and bake for 15 minutes, depending on thickness, until chicken is cooked through (165 F).
Makes 4 to 6 Servings
Site Search