Saucy Crockpot Spareribs
by
, May 8, 2017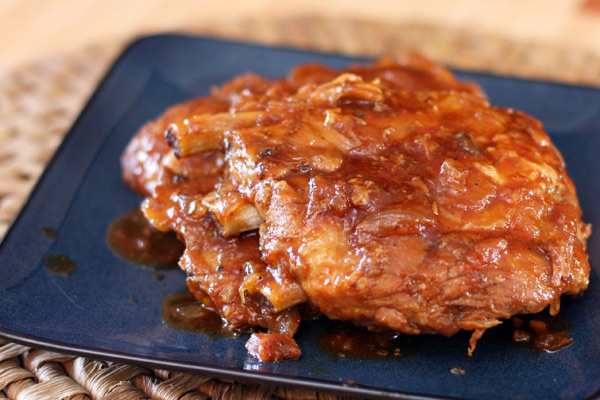 An easy homemade sauce flavors these crockpot ribs. The recipe can be made with country-style ribs as well.
Prep Time: 15 minutes
Cook Time: 6 hours 15 minutes
Total Time: 6 hours 30 minutes
Ingredients:
Instructions:
Put the ribs, onion, garlic, 2 teaspoons of salt, and 1/4 teaspoon of pepper in a large saucepan. Cover with water and bring to a boil over high heat. Reduce heat to low and simmer for 45 minutes.
In a medium saucepan, combine the ketchup, vinegar, brown sugar, and maple syrup. Boil sauce ingredients over medium heat until reduced and thickened, about 45 minutes.
Transfer the ribs to the slow cooker. Add the sauce; cover and cook on LOW for 5 to 7 hours.
Makes 4 Servings
Site Search