Mashed Rutabaga and Carrots
by
, August 21, 2017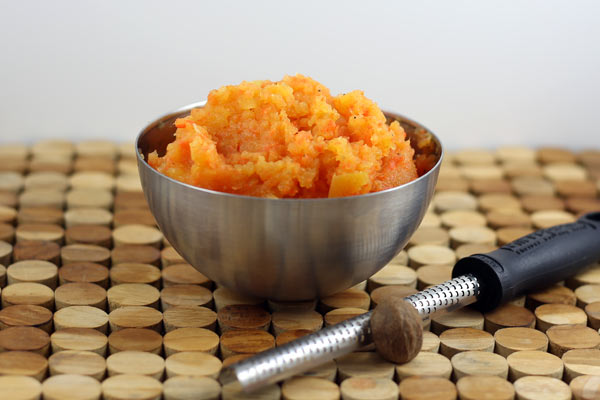 Mashed rutabagas and carrots are flavored with a dash of nutmeg. It's a simple dish with vibrant color and wonderful flavor.
Related:
Rutabaga Gratin
Prep Time: 12 minutes
Cook Time: 20 minutes
Total Time: 22 minutes
Ingredients:
Instructions:
Put the diced rutabaga and carrots in a medium saucepan. Cover with water and about 1 teaspoon of salt and bring to a boil. Cover the pan and reduce the heat to low; continue cooking for about 20 minutes, or until the vegetables are tender. Drain thoroughly.
Add the butter and mash until fairly smooth. Season with nutmeg, salt, and pepper, to taste.
Makes 4 Servings
Site Search