Roasted Cauliflower and Cheddar Cheese Sauce
by
, May 17, 2017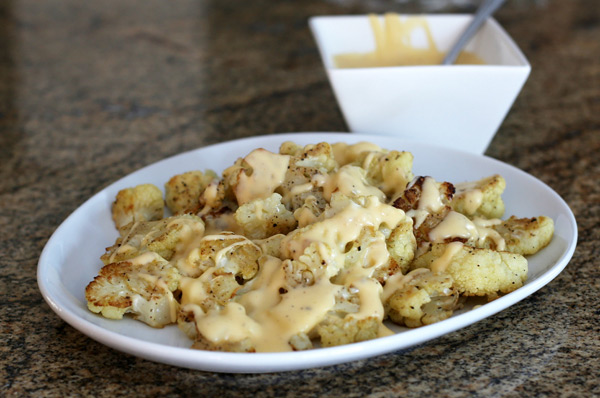 This roasted cauliflower is an easy side dish, and the simple cheese sauce makes it extra special.
Prep Time: 10 minutes
Cook Time: 30 minutes
Total Time: 40 minutes
Ingredients:
Instructions:
Separate the cauliflower into florets; discard any leaves and tough stems.
Heat the oven to 450 F.
Line a large rimmed baking sheet with foil and spray it with nonstick cooking spray.
In a large bowl, toss the cauliflower with the olive oil.
Spread the cauliflower in a single layer on the baking sheet. Sprinkle lightly with salt and pepper.
Roast the cauliflower in the preheated oven for 25 to 30 minutes, turning 2 to 3 times throughout the cooking.
Meanwhile, make the sauce. In a saucepan over medium heat, melt the butter. Add the flour and mustard powder and cook, stirring constantly, for 2 minutes. Gradually whisk in the milk. Continue cooking and stirring until thickened. Add the cheese and continue cooking until the cheese has melted. Add salt and pepper, to taste.
Remove the roasted cauliflower to a serving platter and drizzle with some of the cheese sauce. Put the remaining sauce in a small dish and serve along with the cauliflower.
Makes 4 servings.
Site Search