Raspberry Sorbet
by
, April 27, 2017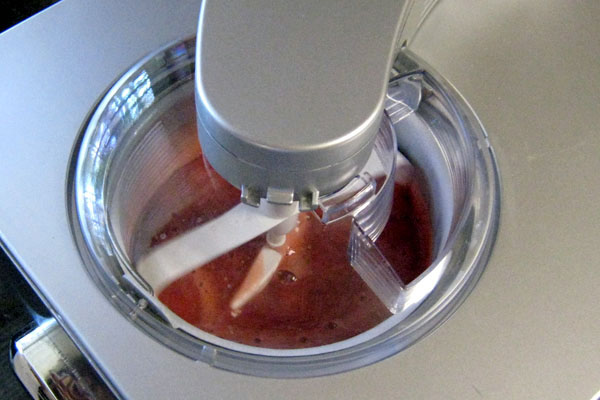 This raspberry sorbet is a snap to make with frozen raspberries. Or use fresh raspberries if you have them.
Prep Time: 10 minutes
Total Time: 10 minutes
Ingredients:
Instructions:
In a heavy saucepan, combine the water, sugar, and corn syrup. Place the saucepan over medium-low heat and cook, stirring, until sugar is dissolved, about 3 to 4 minutes. Raise the heat to high and bring to a boil. Remove from heat and set aside.
In a food processor or blender, puree the thawed raspberries until smooth. Put the processed raspberries in a food mill or press them through a coarse mesh strainer to remove the seeds. Discard the solids.
Combine the berry juice mixture and the cooled syrup in the blender and process until smooth. Pour into a bowl and refrigerate for at least 30 minutes, or until chilled.
Transfer the berry mixture to an ice cream maker and follow manufacturer,s directions for making sorbet.
Pack into a freezer container and freeze until firm, about 4 hours.
8 Servings.
Site Search