Quick Pickled Onions
by
, July 11, 2017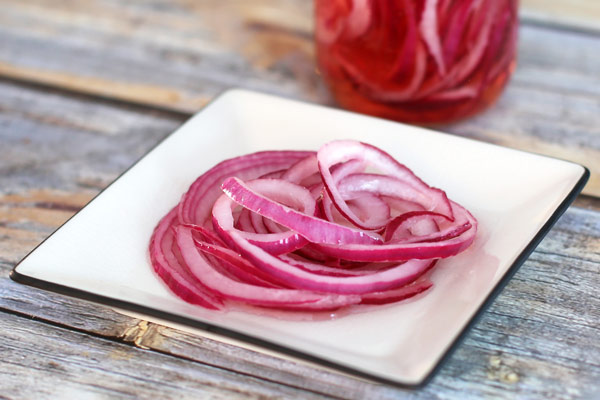 These pickled onions take just minutes to make, and they are wonderful on burgers and sandwiches or in salads. They're great on tacos, too!
Prep Time: 10 minutes
Cook Time: 0 minutes
Total Time: 10 minutes
Ingredients:
Instructions:
Peel the onion and slice thinly.
Pack the onion slices in a 1-pint jar.
In a bowl or 2-cup measure, combine the remaining ingredients; stir to dissolve the sugar and salt. Pour over the red onions.
Cover the jar and refrigerate for up to 1 month.
Use on sandwiches, as a condiment, with appetizer spreads, etc.
Makes 1 Pint
Site Search