Soft Pumpkin Oatmeal Cookies
by
, July 24, 2017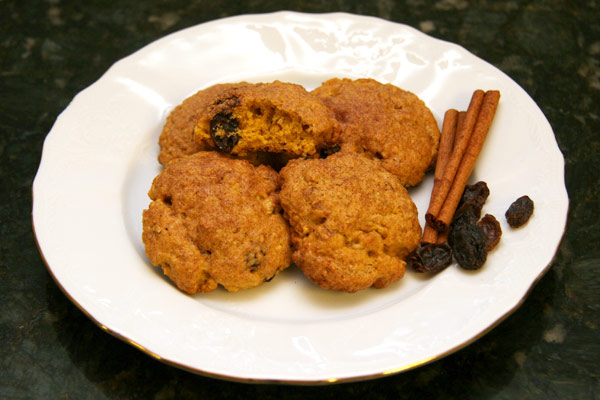 These soft and moist pumpkin oatmeal cookies are filled with chopped pecans, raisins, and spices. Feel free to omit the nuts or replace the raisins with dried cranberries or chocolate chips.
Prep Time: 10 minutes
Cook Time: 14 minutes
Total Time: 24 minutes
Ingredients:
Instructions:
Preheat the oven to 350 F.
Lightly grease baking sheets or line with parchment paper.
Combine the flour, oats, baking powder, soda, salt, and spices; stir to blend and set aside.
In a mixing bowl with an electric mixer, beat the butter and sugars until light and fluffy. Beat in the egg, vanilla, and pumpkin. With the mixer on low speed, slowly beat in the dry ingredients until blended.
Fold in raisins or cranberries and chopped nuts.
With a cookie scoop or teaspoon, drop onto the prepared baking sheets, leaving about 3 inches between the cookies.
Bake for 12 to 15 minutes, or until the cookies are set and lightly browned around the edges.
Cool for a few minutes on a rack and then remove the cookies to a rack to cool completely.
Makes About 4 to 5 Dozen Cookies
Site Search