Brown Sugar and Pecan Pound Cake
by
, August 20, 2017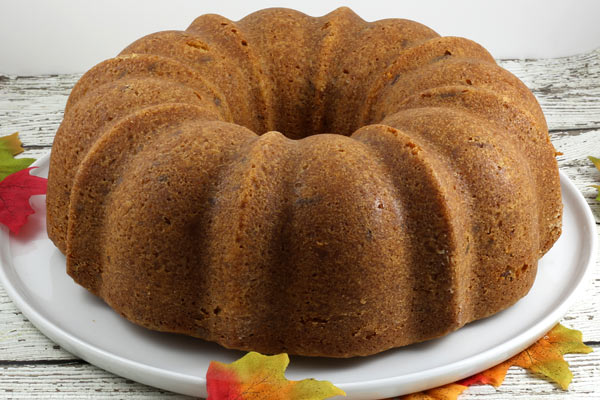 A pound cake is made with little or no leavening, so it's important to cream the butter and sugar together until very light and fluffy. This gives the cake lots of air. And don't overbeat the batter when you add the dry ingredients. This pound cake is wonderful served with a drizzling of caramel sauce. Or add a vanilla icing to the cake. This is a cold oven pound cake, so don't preheat the oven.
Related:
Old-Fashioned Cold Oven Pound Cake
Prep Time: 15 minutes
Cook Time: 1 hour 15 minutes
Total Time: 1 hour 30 minutes
Ingredients:
Instructions:
Generously grease and flour a 10-inch tube cake pan or 12-cup Bundt cake pan.
In a mixing bowl with an electric mixer, beat the butter and brown sugar for about 5 minutes, or until light and fluffy. Add the eggs, one at a time, beating well after each addition.
In another bowl, combine the flour, baking soda, salt, and baking powder. Stir with a spoon or whisk to blend.
Combine the milk and vanilla.
Add the dry ingredients, alternating with milk and vanilla mixture and ending with the dry mixture. After each addition, beat just enough to combine.
Fold in the chopped pecans.
Spoon the batter into the prepared cake pan.
Place the cake in the cold oven and then set the temperature on 300 F.
Bake for about 1 hour and 15 minutes, or until the cake springs back when lightly touched with finger.
Let the cake stand 5 minutes and then turn out onto a rack to cool.
Before serving, sift powdered sugar over top or drizzle with a cake glaze.
Store in airtight container.
Makes 16 Servings
Site Search