Slow Cooker Onion Soup Pot Roast
by
, March 28, 2017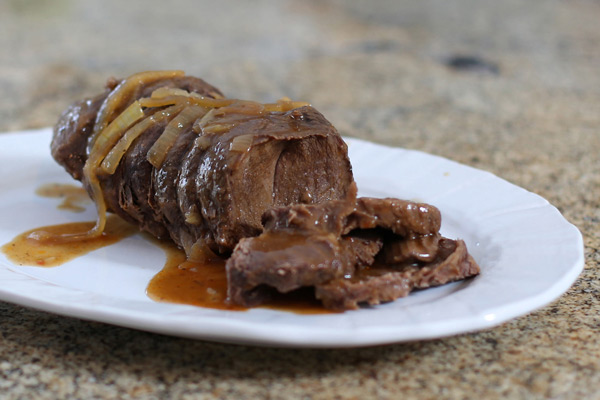 This pot roast is always a hit! The recipe uses either dry onion soup or a can of condensed French onion soup. Cook the potatoes separately, if you'd like.
Prep Time: 10 minutes
Cook Time: 7 hours
Total Time: 7 Hours 10 minutes
Ingredients:
Instructions:
Place the pot roast in the slow cooker.
Arrange the potatoes and carrots around the roast.
Combine the soups and then pour the mixture over the roast and potatoes.
Cover and cook on HIGH for 1 hour.
Turn to LOW and cook for 6 to 8 hours longer, or until the roast is very tender.
Defat the liquids and pour them into a saucepan; bring to a boil. Continue boiling for about 3 to 5 minutes, or until reduced slightly and the flavors are concentrated.
If a thicker sauce is desired, combine 1 tablespoon of flour or cornstarch with 1 or 2 tablespoons of water. Mix until smooth; stir into the boiling broth and continue cooking until thickened.
6 Servings
Site Search