Slow Cooker Pork and Tomatillo Stew
by
, July 23, 2017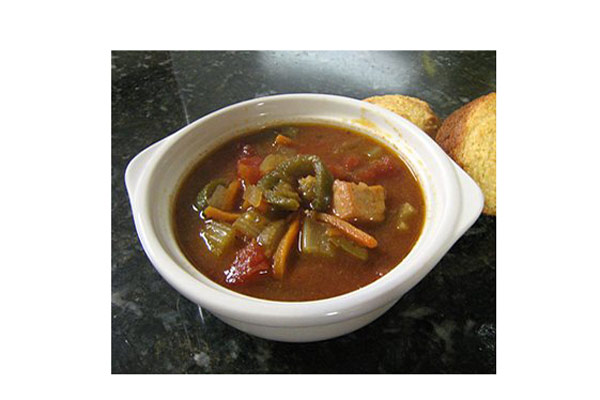 This slow cooker pork stew is made with tomatillos, tomatoes, and chile peppers. Serve the stew with cornbread or tortillas.
Prep Time: 15 minutes
Cook Time: 4 hours 20 minutes
Total Time: 4 hours 35 minutes
Ingredients:
Cake
Instructions:
Sprinkle pork cubes lightly with salt and pepper; toss with the flour.
Heat 2 tablespoons olive oil in a large skillet over medium heat; add pork and saute, stirring, until nicely browned; transfer to a 5 to 6-quart slow cooker.
Add the remaining tablespoon of oil to the skillet and place it over medium heat. Saute the celery and onion until the onion is translucent. Add garlic, chicken stock, and chili peppers, stirring and scraping browned bits from the bottom of the skillet. Set aside.
Meanwhile, add to the slow cooker the carrots, potatoes, and tomatillos. Pour tomatoes over the top and then add the onion and celery mixture from the skillet. Stir to blend ingredients. Cover and cook on HIGH for 3 hours or LOW for 6 hours. Add seasonings.
Cook for 1 hour longer on HIGH or about 2 hours longer on LOW. Taste and adjust seasonings.
Garnish servings with cilantro, if desired, and serve with hot baked cornbread or tortillas.
Makes 8 Servings
Site Search