Balsamic and Rosemary Marinated Pork Loin
by
, May 9, 2017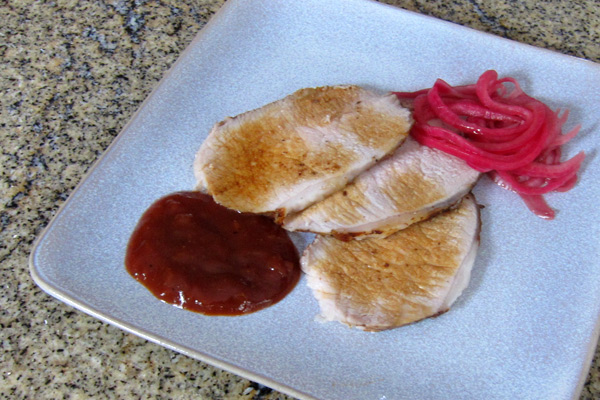 This boneless pork loin roast is marinated and then roasted to perfection. The marinade is a mixture of balsamic vinegar, oil, rosemary, and garlic. Plan to marinate the pork for about 3 hours.
Prep Time: 10 minutes
Cook Time: 1 hour 20 minutes
Total Time: 1 hours 30 minutes
Ingredients:
Instructions:
Place the pork roast in a nonreactive container or zip-close food storage bag. Add the remaining ingredients; seal the bag or cover the container. Turn to coat the pork thoroughly with the marinade. Refrigerate for about 3 hours, turning occasionally.
Heat the oven to 325 F.
Line a baking or roasting pan with foil.
Remove the pork roast from the bag or container and discard the marinade.
Place the roast in the prepared baking pan. Roast for about 25 to 30 minutes per pound. The minimum safe temperature to pork is 145 F.
Remove the roast to a serving platter and let it rest for 10 minutes before slicing.
Makes 4 to 6 Servings
Site Search