Pecan Crescent Cookies
by
, May 7, 2017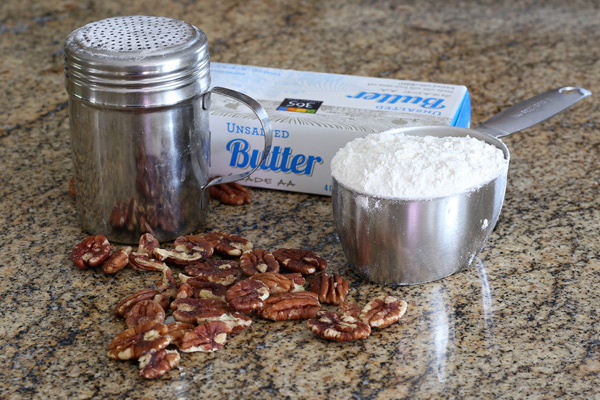 These pecan crescent cookies have long been a favorite confection, especially around the holidays. They're very easy cookies and need few ingredients. Just mix, shape, and bake; roll them in confectioners sugar and enjoy!
Prep Time: 10 minutes
Cook Time: 18 minutes
Total Time: 28 minutes
Ingredients:
Instructions:
Heat the oven to 350 F.
Line baking sheets with parchment paper.
In a mixing bowl with an electric mixer, beat the butter until smooth; add the 1/2 cup confectioners' sugar, the vanilla, and salt. Beat until light and fluffy.
Fold the pecans and flour into the first mixture, blending well.
Wrap dough in wax paper or plastic wrap and refrigerate for about 25 minutes, or until well chilled.
Preheat the oven to 350 F.
Line baking sheets with parchment paper.
Divide the cookie dough into 8 portions.
On a lightly floured surface, shape the eight portions into thin rolls about 1 to 2 inches in diameter. Cut into 2-inch pieces, taper ends, and shape into crescents.
Arrange the crescents on the prepared baking sheets and bake for about 18 to 20 minutes, or until just set and lightly browned on bottom. Remove to rack to cool.
Sift confectioners' sugar over tops of the cooled cookies.
Store in an airtight container in a cool place or freeze for longer storage.
Makes 4 to 5 Dozen
Site Search