Peanut Butter Cupcakes
by
, August 16, 2017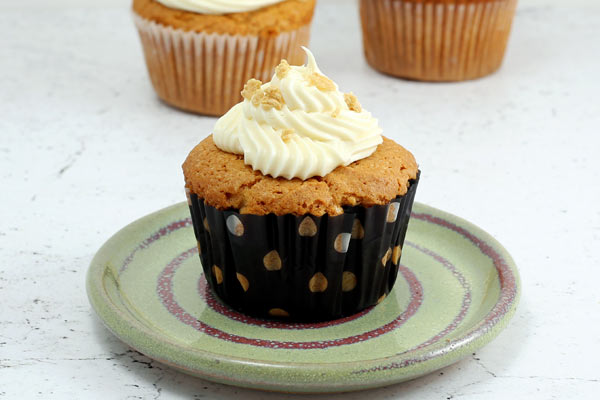 These amazing peanut butter cupcakes take just minutes to mix and bake. The recipe makes about 1 1/2 dozen cupcakes. Top them with a creamy chocolate or vanilla frosting and some decorative sugars or maple flakes.
Related:
Moist Vanilla Cupcakes
Prep Time: 10 minutes
Cook Time: 25 minutes
Total Time: 35 minutes
Ingredients:
Instructions:
Grease and flour 18 cupcake cups or line with cupcake papers.
In a mixing bowl with an electric mixer, beat the butter with the brown sugar and peanut butter until light and fluffy. Beat the eggs and vanilla into the creamed mixture.
In another bowl, combine the flour, salt, and baking powder; mix with a spoon or whisk to blend.
Add the dry ingredients to first mixture alternating with the milk. Blend until smooth.
Fill the prepared cupcake cups about 2/3 to 3/4 full.
Bake at 350 F for 25 to 27 minutes, or until a wooden toothpick inserted in the center comes out clean.
Makes 18 Servings
Site Search