Oven-Fried Cornflake Crusted Chicken
by
, July 6, 2017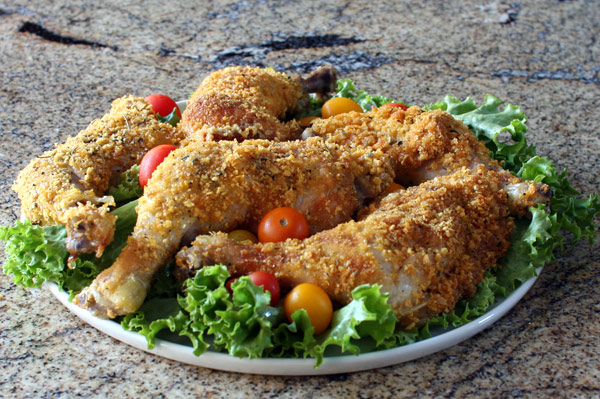 Use your favorite Italian dressing to make this easy oven-fried chicken. The cornflake crumbs make a crunchy coating on the chicken, and oven frying keeps it relatively light.
Prep Time: 10 minutes
Cook Time: 1 hour
Total Time: 1 hour 10 minutes
Ingredients:
Instructions:
Put the salad dressing in a large nonreactive bowl or food storage bag. Add the chicken and turn to coat. Cover the bowl or seal the bag and refrigerate for 15 to 20 minutes.
Heat oven to 350 F.
Line a large rimmed baking pan with foil.
Mix cornflake crumbs with the salt, garlic powder, and Italian seasoning blend; coat chicken pieces with crumb mixture.
Arrange the chicken pieces in the pan. Drizzle some melted butter over each piece, if using.
Bake in the preheated oven for 1 hour to 1 hour and 15 minutes, or until the chicken reaches 165 F on a food thermometer.
Variations
Add 3 to 4 tablespoons of lemon juice to the marinade.
Makes 4 Servings
Site Search