Pork Chops With Fresh Orange Sections and Cranberries
by
, July 11, 2017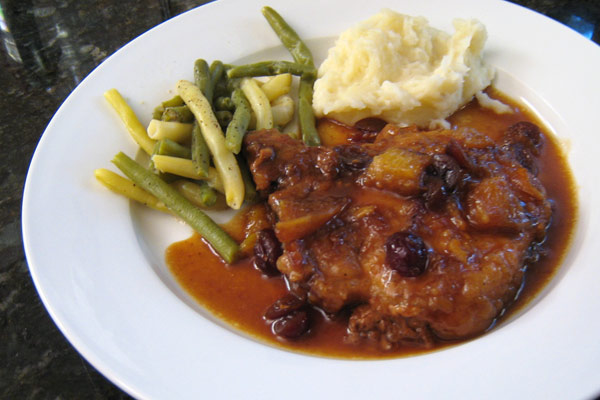 These pork chops are browned and then combined with orange sections and fresh cranberries. The tartness of the cranberries and citrus balances the sweet sauce mixture.
Prep Time: 15 minutes
Cook Time: 35 minutes
Total Time: 50 minutes
Ingredients:
Instructions:
Trim fat from pork chops and sprinkle with kosher salt and freshly ground black pepper.
Heat the oil in a skillet over medium-high heat. Add the pork chops and cook for about 6 minutes, turning to brown both sides.
Drain off excess fat, if necessary. Add the water or broth and salt; cover and cook over medium heat for about 20 minutes or until pork chops reach the minimum temperature of 145 F.
In a bowl, combine the sugar, corn syrup, orange zest, orange sections, and cranberries; add to the skillet and cook 5 minutes longer.
Serve the pork chops with hot cooked rice or baked potatoes.
Makes 4 Servings
Site Search