Fluffy Orange Frosting
by
, July 14, 2017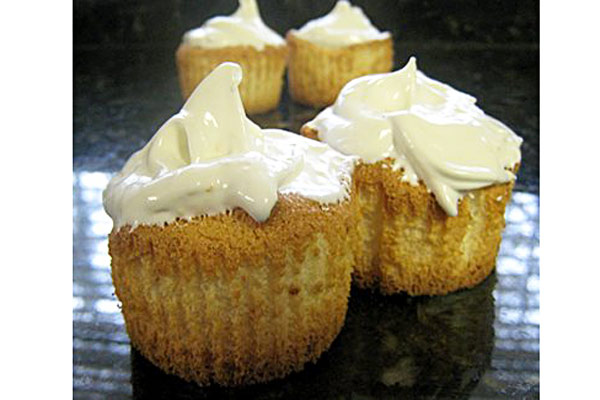 Orange zest adds vibrant flavor to this classic fluffy frosting. This is an excellent frosting for an angel food cake. Add some orange extract for even more orange flavor. A candy thermometer is recommended, or cook the mixture until it "spins a thread."
Prep Time: 10 minutes
Cook Time: 8 minutes
Total Time: 18 minutes
Ingredients:
Instructions:
Separate the egg whites and put them in a bowl. Cover the bowl and let them come to room temperature naturally (about 30 minutes) or place the bowl in a larger bowl of warm water and let them stand for about 8 to 10 minutes.
In a 1-quart saucepan, combine sugar, corn syrup, and water. Put a lid on pan leaving it slightly ajar, and bring to a boil over medium heat. Remove cover; continue boiling without stirring until a drop from the end of a spoon spins a thread about 6 inches long. Try a few drops at a time. Or, use a candy thermometer and cook to about 242 F.
Just before the syrup is ready, begin beating egg whites with an electric mixer with whisk attachment. A stand mixer with whisk attachment works well.
Beat the egg whites until soft peaks form.
When syrup is ready, slowly pour the hot syrup in a thin stream into the egg whites while you continue beating on medium-high speed.
Makes enough to frost a tube cake or two-layer cake.
Site Search