Basic One-Egg Banana Bread
by
, October 21, 2017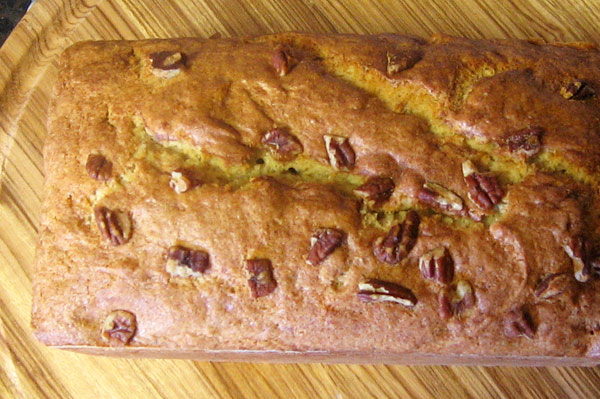 This easy banana bread recipe is made with one egg, melted butter, and 3 bananas. Nuts may be added to this moist loaf, but they're optional. Consider adding a cup of chocolate chips to the bread.
Related:
2-Egg Banana Bread
Banana Bran Muffins
Prep Time: 15 minutes
Cook Time: 55 minutes
Total Time: 1 hour 10 minutes
Ingredients:
Instructions:
Preheat the oven to 350 F.
Grease and flour a 9-by-5-by-3-inch loaf pan
In a mixing bowl with an electric mixer, combine the mashed bananas, egg, and melted butter.
In anothe rbowl, combine the flour, sugar, salt, and baking soda. Stir the dry ingredients into the first mixture until just blended.
Fold in choopped nuts, if using.
Spoon the mixture into the prepared loaf pan; spread evenly.
Bake for 55 to 60 minutes, or until a toothpick inserted into the center comes out clean.
Makes about 12 (3/4-inch) servings.
Site Search