Spiced Oatmeal Pancake Gift Mix With Recipe
by
, August 28, 2017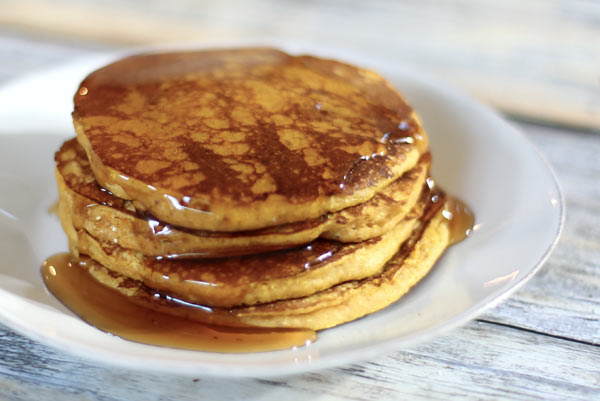 This oatmeal pancake mix makes an excellent gift for extended family members, teachers, and coworkers. The mix makes enough for about 5 gifts. Each mix will make a dozen pancakes.
Related:
Basic Fluffy Blueberry Pancakes
Prep Time: 10 minutes
Cook Time: 0 minutes
Total Time: 10 minutes
Ingredients:
Instructions:
Combine all ingredients and stir to blend thoroughly.
Store the mix in the refrigerator.
Makes about 10 cups of dry mix.


Pancake Preparation Directions
Ingredients:
Instructions:
In a mixing bowl with an electric mixer, beat 2 eggs. Gradually beat in 5 tablespoons of vegetable oil. Beat in the 2 cups of pancake mix, alternating with the water.
Using about 3 to 4 tablespoons of batter for each pancake, pour onto a lightly greased skillet or griddle over medium-high heat; cook until the tops show broken bubbles around the edge and bottom is browned. Turn and cook about 2 to 3 minutes more, until golden brown.
The recipe makes enough for two 2-cup gifts. Each 2-cup mix makes about 10 to 12 pancakes, depending on size.

Each 2-Cup Portion Makes 4 Servings.
Site Search