Simple Sauteed Mushrooms With Wine
by
, November 05, 2017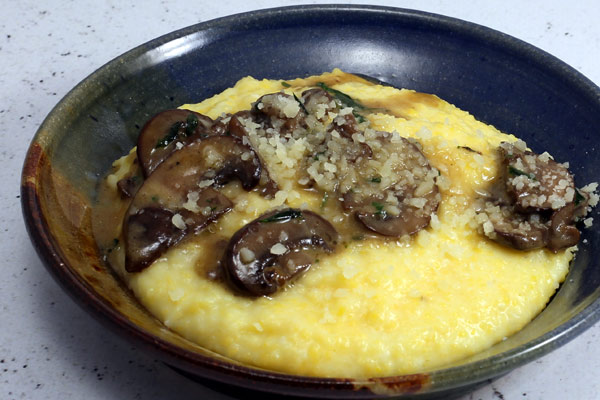 These mushrooms are a simple preparation, and they go nicely with just about any main dish. They make a fabulous topping for polenta.
Related:
Mushroom Ragout for Beef or Sausages
Prep Time: 8 minutes
Cook Time: 10 minutes
Total Time: 18 minutes
Ingredients:
Instructions:
Wash the mushrooms and trim stems. Slice thickly
Melt the butter in a saute pan over medium-low heat.
When the butter stops foaming, add the mushrooms, salt, pepper, and wine. Cook for about 10 to 12 minutes, or until the mushrooms are tender and golden brown.
Serve the mushrooms over polenta with a sprinkling of Parmesan or serve along with meat, poultry, or fish.
Makes 6 to 8 servings.
Site Search