Chicken and Lentil Mulligatawny Soup
by
, May 26, 2017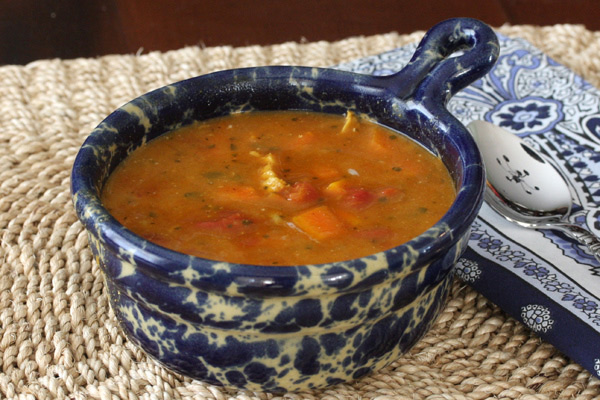 A wide variety of vegetables, coconut milk, and exotic spices flavor this incredible Mulligatawny soup. Chicken and lentils make it a hearty soup. Serve the soup with crusty bread.
Prep Time: 15 minutes
Cook Time: 45 minutes
Total Time: 1 hour
Ingredients:
Instructions:
Heat the olive oil in a large saucepan or Dutch oven over medium-high heat. Add the onion, celery, and carrots. Cook for about 7 to 9 minutes, or until the onion is translucent and yellow, stirring frequently. Add the garlic and cook for about 1 minute longer.
Add the tomatoes, tomato sauce, chicken stock, lentils, curry powder, cumin, coriander, and pepper. Bring to a boil.
Reduce heat to medium, cover the pan, and simmer for 30 minutes.
Add the diced chicken, cover, and cook for about 15 minutes longer, or until the lentils are tender. Stir in the coconut milk, brown sugar, and cilantro. Heat through (do not boil) and serve in bowls over hot cooked rice.
Makes 6 Servings
Site Search