Easy Chocolate Truffles
by
, May 16, 2017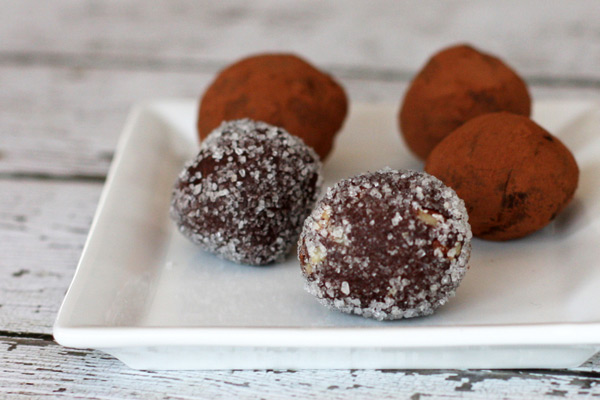 A can of frosting, melted chocolate, and some liqueur make these truffles fast and easy.
Prep Time: 5 minutes
Cook Time: 5 minutes
Total Time: 10 minutes
Ingredients:
Instructions:
Melt the chocolate in top of double boiler over simmering water. Stir until evenly melted.
Add the frosting to the chocolate along with the Irish Cream or Kahlua. Blend well.
Chill in refrigerator for several hours or overnight.
Use a spoon, small cookie scoop, or melon baller to scoop mixture in uniform amounts. Shape into balls and roll in jimmies, coconut, cocoa, or sugar (granulated or confectioners').
Place the truffles in mini muffin cups lined with mini cupcake liners. Chill until firm.
Store the truffles in the refrigerator an airtight container.
Makes About 48 Servings
Site Search