Mocha Ice Cream
by
, May 1, 2017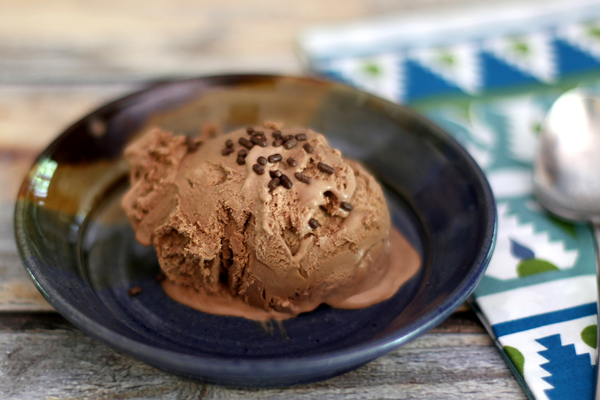 You won't believe how easy it is to make this rich mocha ice cream. The ice cream is flavored with a combination of cocoa powder, espresso powder, and vanilla. Only 5 ingredients and no cooking required!
Prep Time: 10 minutes
Total Time: 10 minutes
Ingredients:
Instructions:
In a medium bowl whisk together the cocoa, espresso powder, sweetened condesned milk, and vanilla until smooth.
In a large bowl, beat the cream to soft peaks. Fold in the chocolate mixture.
Cover the bowl and chill for about an hour in the refrigerator or for about 15 minutes in the freezer.
Churn the ice cream following your ice cream maker's instructions.
This will make about 1 1/2 quarts. Churn the ice cream in two separate batches in a 1-quart machine.
12 Servings
Site Search