Maple Ice Cream
Updated July 1, 2017 by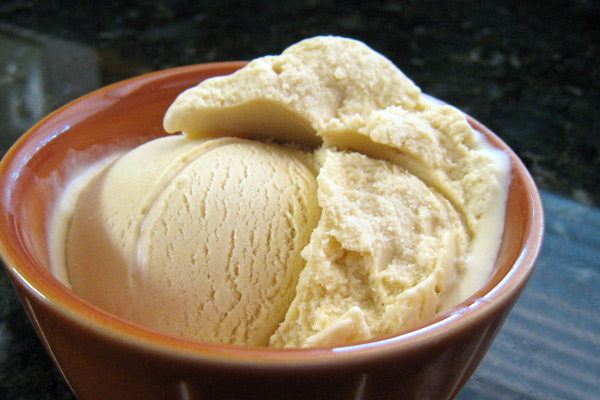 This maple ice cream is made with pure maple syrup, egg yolks, and cream. It's a rich and delicious custard type of ice cream.
Prep Time: 10 minutes
Cook Time: 10 minutes
Total Time: 20 minutes
Ingredients:
Instructions:
In a heavy saucepan over medium heat, bring the heavy cream to a simmer.
In a bowl, combine the maple syrup, cornstarch, and egg yolks; whisk to blend thoroughly.
Pour about one-third of the simmering cream into the egg yolk mixture while whisking constantly. Pour the egg yolk mixture back into the saucepan. Stir to blend.
Lower the heat to medium-low and heat until hot and slightly thickened, stirring constantly. Do not boil.
Pour through a mesh strainer into a clean bowl. Stir in the milk and vanilla. Cover and chill thoroughly.
Freeze in an ice cream machine following manufacturer's directions.
Makes About 8 Servings (1 Quart)
Site Search