Macadamia Nut Butter Cookies
by
, September 9, 2017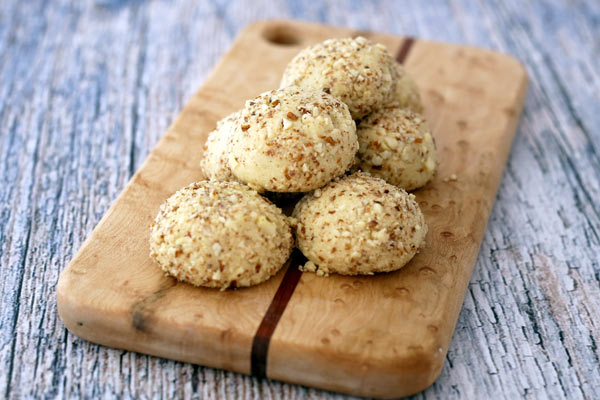 Finely chopped nuts coat these delicious little butter cookies. Macadamia nuts are called for, but feel free to substitute almonds, pecans, walnuts, or hazelnuts.
Related:
Almond Crescent Cookies
Prep Time: 5 minutes
Cook Time: 20 minutes
Total Time: 25 minutes
Ingredients:
Instructions:
Preheat the oven to 325 F.
Lightly grease baking sheets or line with parchment paper.
Sift flour, sugar, and salt together; work in butter and vanilla. Add 3/4 cup of finely chopped nuts; mix well.
Shape dough into 1/2-inch balls.
Roll the cookies in the remaining nuts and place on the prepared baking sheets. Alternatively, roll half of the cookies in nuts and leave half plain; roll plain cookies in powdered sugar when they have cooled.
Bake for about 20 minutes, or until the cookies are lightly browned on the bottoms.
48 servings.
Site Search