Light Onion Cornbread
by
, August 10, 2017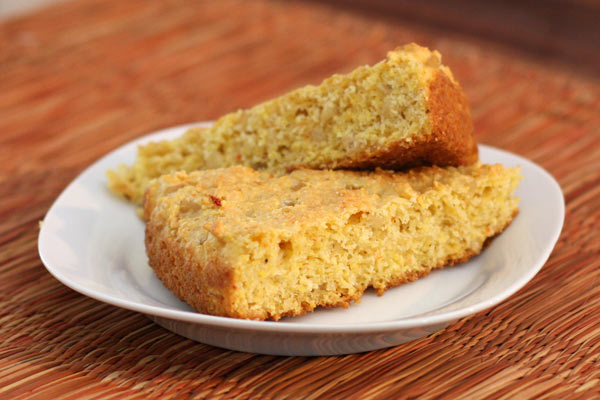 Browned sweet onions and pepper flavor this light cornbread. An egg white and low-fat milk make this cornbread relatively low in fat.
Prep Time: 10 minutes
Cook Time: 25 minutes
Total Time: 35 minutes
Ingredients:
Instructions:
Preheat the oven to 375 F.
Spray an 8-inch square baking pan with non-stick cooking spray.
Heat the olive oil in a skillet over medium heat; add the sweet onions and cook until light golden brown, stirring frequently. Set aside.
In a large bowl, combine the flour, cornmeal, baking powder, and pepper.
In another bowl, whisk the milk with the egg white. Add the cooked onions and blend well.
Add the onion mixture to the dry ingredients, stirring just until blended.
Spread the batter in the prepared pan.
Bake until the sides begin to pull away from the pan, about 20 minutes.
Cool before loosening the sides and turning out of the pan.
Makes 6 Servings
Site Search