Crockpot Lentil and Sausage Soup With Vegetables
by
, May 13, 2017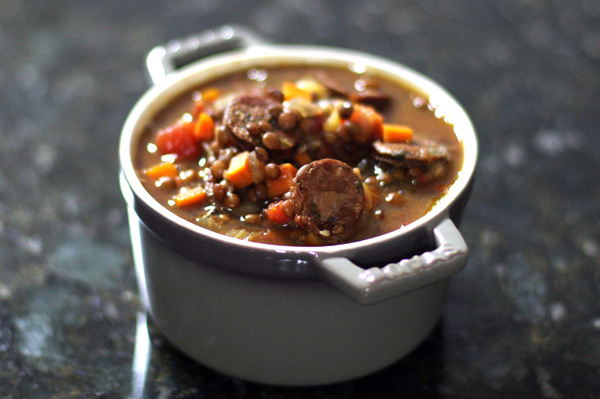 This crockpot lentil soup is made with a variety of vegetables and tomatoes. Smoked sausage is included, but you may use diced ham instead. Serve this soup with cornbread or crusty French bread.
Prep Time: 15 minutes
Cook Time: 6 hours
Total Time: 6 hours 15 minutes
Ingredients:
Instructions:
In a 4 to 6-quart slow cooker, combine the lentils with sausage, bay leaves, chicken broth, onion, carrots, celery, and garlic. Cover and cook on LOW for 5 to 6 hours, or until lentils are tender.
Add tomatoes and salt and pepper, to taste; continue cooking for an hour or two longer.
Makes 4 Servings
Site Search