Lemon Shortbread
by
, May 30, 2017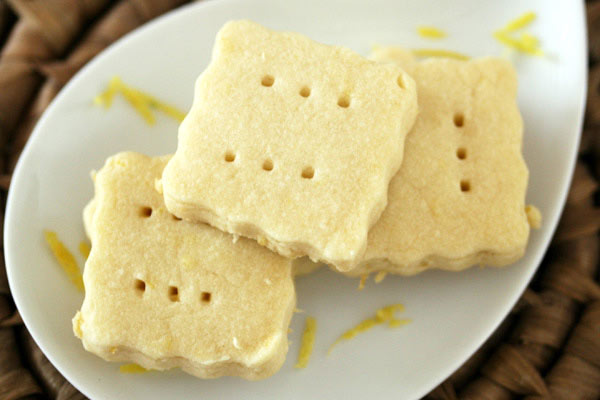 These melt-in-your-mouth cookies are made with only four ingredients! The fresh lemon flavor makes them perfect for spring and summer entertaining. Or enjoy them any time of the year.
Prep Time: 15 minutes
Cook Time: 20 minutes
Total Time: 35 minutes
Ingredients:
Instructions:
Preheat oven to 325 F.
Line a baking sheet with parchment paper or leave it ungreased.
In a mixing bowl with an electric mixer, cream the butter and sugar; add the finely grated lemon zest and blend well.
Add the flour a little at a time, until dough begins to hold together.
Turn the dough out onto a lightly floured surface and knead lightly to form a disk. If the batter is very sticky, add a little more flour.
Roll out to a thickness of about 1/4-inch or slightly thicker with a lightly floured rolling pin.
Cut into squares or other shapes with a sharp knife or cookie cutters.
Arrange on the prepared baking sheet.
Prick each cookie in a few places with the tines of a fork.
Bake the shortbread for 20 to 25 minutes, or until just lightly browned on the bottoms.
Cool on wire racks.
Store in an airtight container.
Makes About 2 1/2 Dozen (30 Servings)
Site Search