Instant Pot Macaroni and Cheese
by
, September 18, 2017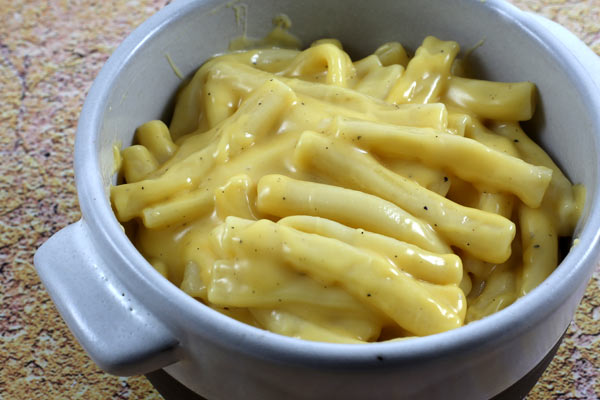 This Instant Pot macaroni and cheese is so easy and so creamy-delicious, you won't make it any other way from now on. Just add ingredients to the pot, let the pressure increase, and cook for 4 minutes! The pictured dish was made with catanisella lunga pasta, but elbows, fusilli, shells, or other pasta shapes may be used.
To cut calories a bit, make it with 3/4 pound of shredded cheese and 3/4 cup of evaporated milk.
Related:
Baked Macaroni and Cheese
Prep Time: 6 minutes
Cook Time: 4 minutes
Total Time: 10 minutes
Ingredients:
Instructions:
In the Instant Pot or electric pressure cooker, combine the pasta, water, butter, mustard powder, salt, and pepper. Stir.
Set it for 4 minutes on high pressure, manual setting. Lock the lid and make sure the vent is closed.
As soon as the 4 minutes is up, release the pressure.
Remove the lid. Add the evaporated milk and cheese; stir to blend.
Serve immediately or cover and leave the pot on warm for 30 to 45 minutes.
Alternatively, pour the macaroni and cheese into a casserole. Top with about 1 cup of buttered bread crumbs -- 1 cup soft bread crumbs tossed with 2 tablespoons of melted butter -- and bake at 375 F until the bread crumbs are browned. Or toast the buttered bread crumbs on a baking sheet separately and sprinkle them over servings.
Makes 8 servings.
Site Search