How to Roast Butternut Squash
Updated July 1, 2017 by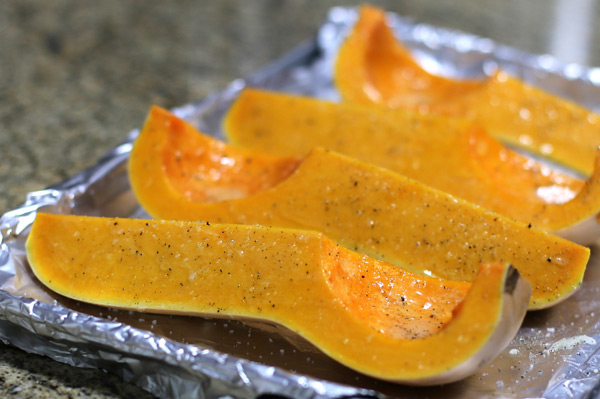 I like to roast slices of butternut squash because there's no peeling involved. Just slice, scoop out the seeds, and season. Brush the tops with some maple syrup or sprinkle with a blend of cinnamon and brown sugar if you'd like. The recipe is easily scaled up for a larger family or special dinner.
Prep Time: 7 minutes
Cook Time: 50 minutes
Total Time: 57 minutes
Ingredients:
Instructions:
Heat the oven to 350 F.
Slice the squash in half lengthwise, scoop out the seeds and loose fibers, and then slice each piece in half again to make four uniform quarters.
Arrange the squash pieces, cut sides up, in a shallow baking pan or sheet pan.
Brush all cut surfaces with oil or butter and season with kosher salt and freshly ground black pepper.
Roast for 45 minutes to 1 hour, or until the squash is tender when pricked with a fork.
4 Servings
Site Search