Baked Chicken Breasts With Honey and Cilantro
by
, August 11, 2017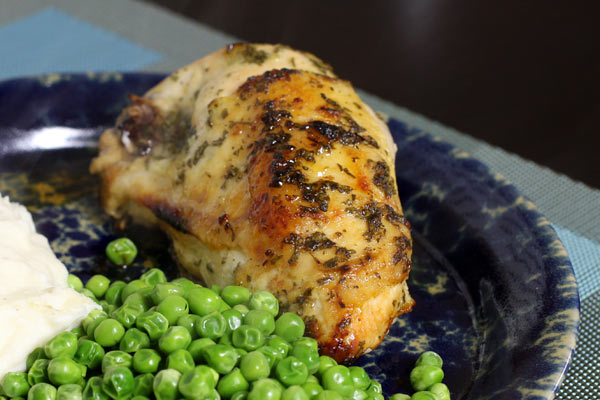 Bone-in split chicken breasts are baked to perfection with a honey, lime juice, and cilantro glaze. Feel free to replace the cilantro with some chopped fresh parsley.
Related:
Oven-Fried Cornflake Crusted Chicken
Top 24 Easy Chicken Recipes
Prep Time: 10 minutes
Cook Time: 35 minutes
Total Time: 45 minutes
Ingredients:
Instructions:
Heat the oven to 400 F.
Grease a shallow baking dish with oil or spray it with nonstick cooking spray.
Combine the vegetable oil, honey, lime juice and zest, chopped cilantro or parsley, and chili powder in a saucepan. Heat just until warm and blended. Set aside.
Arrange the chicken breast halves, skin-side-up, in the prepared baking dish. Sprinkle lightly with seasoned salt and freshly ground black pepper.
Bake uncovered for about 35 to 40 minutes, basting the chicken frequently with the honey mixture until browned.
Juices should run clear when pierced with a fork and the chicken should register at least 165 F.
Remove from oven and immediately cover the baking dish with foil; let stand for about 10 minutes before serving.
Makes 4 Servings
Site Search