Haricot Verts With Garlic
by
, October 24, 2017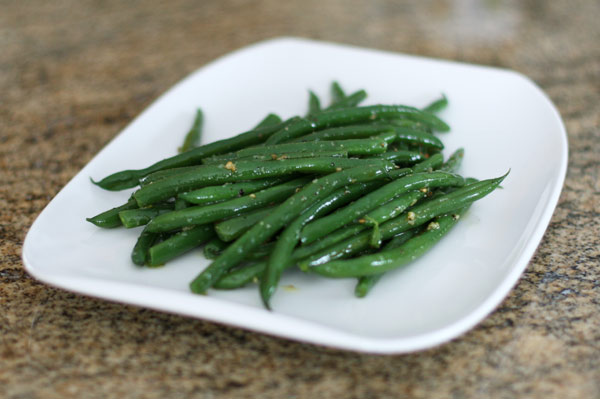 Haricot verts are small, naturally sweet French green beans. This recipe is a simple combination of the green beans with garlic and olive oil or butter.
Related:
Easy Green Beans With Bacon
Prep Time: 6 minutes
Cook Time: 7 minutes
Total Time: 15 minutes
Ingredients:
Instructions:
Fill a large saucepan with water; add 2 teaspoons of kosher salt. Place the pan over high heat and bring to a boil.
Add the green beans to the water and bring back to a boil. Reduce heat to medium, cover the pan, and cook the green beans for 4 to 5 minutes.
Drain and rinse with cold water to stop the cooking process.
In a skillet or saute pan, heat the olive oil or butter over medium heat. Add the minced garlic and cook, stirring constantly, until the garlic is aromatic and just begins to change color.
Add the green beans to the garlic mixture and cook, stirring gently, until hot.
Sprinkle lightly with kosher salt and freshly ground black pepper.
Makes 4 servings.
Site Search