Graham Blondies With Chocolate Chips
by
, October 8, 2017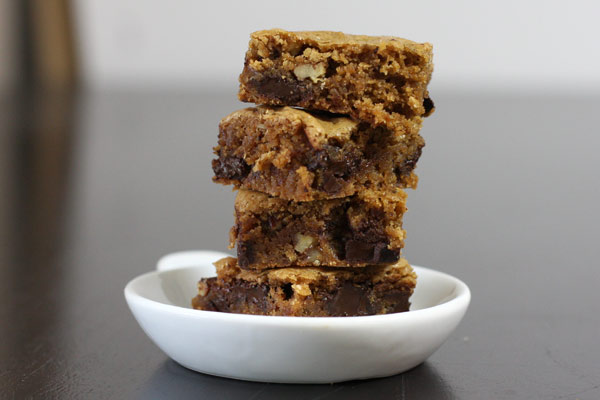 Fine graham cracker crumbs give these chewy blondies fabulous texture, and they are surprisingly easy to make. Use chocolate chips or chunks in the blondies, or make them with another kind of chip, such as butterscotch or peanut butter. Chopped nuts are optional, but they are an excellent addition. This is a recipe you'll make again and again.
Related:
Basic Blondies
Brown Sugar Bars With Chocolate Chips
Prep Time: 10 minutes
Cook Time: 25 minutes
Total Time: 35 minutes
Ingredients:
Instructions:
Heat oven to 350 F.
Grease and flour a 9-inch square baking pan.
In a mixing bowl with an electric mixer, combine the melted butter and brown sugar; beat until smooth. Add the egg and vanilla extract and beat until well blended.
With the mixer on low speed, beat in the flour and salt until blended, then stir in the graham cracker crumbs, chocolate chunks, and chopped nuts or coconut, if using.
Bake for 20 to 25 minutes, or until set in the center but still soft. Do not overbake.
Makes 16 servings.
Site Search