Easy Glazed Carrots
by
, May 16, 2017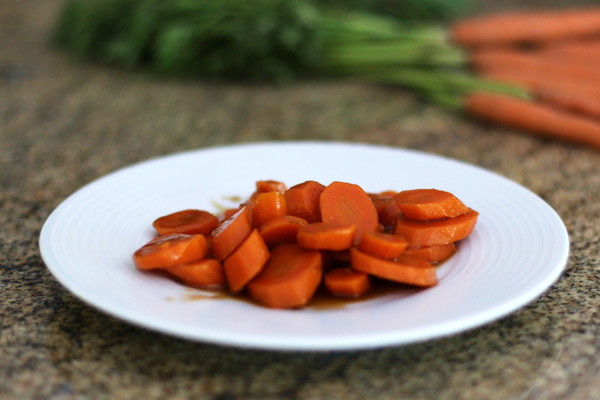 I used Southern sorghum syrup to glaze these carrots, but light molasses or golden syrup could be used as well. Brown sugar, ginger, and allspice provide extra flavor.
Prep Time: 10 minutes
Cook Time: 15 minutes
Total Time: 25 minutes
Ingredients:
Instructions:
Peel the carrots with a vegetable peeler. Slice them diagonally into 1/4-inch rounds.
Transfer the carrots to a medium saucepan. Cover with water and bring to a boil. Reduce the heat and cover the pan. Continue cooking for about 8 minutes, or until the carrots are just tender.
Melt the butter in another saucepan or skillet over medium heat. Add the brown sugar, syrup or molasses, salt, ginger, allspice, and lemon juice. Bring to a boil and cook, stirring, for about 3 to 4 minutes, or until the sugar is completely dissolved. Add the carrots to the syrup and stir gently to coat thoroughly with the sorghum mixture.
Simmer, stirring frequently, for about 5 to 7 minutes, or until the carrots are tender and coated with the syrupy glaze.
Makes 6 servings.
Site Search