A Lighter Garlic Shrimp Scampi
by
, September 28, 2017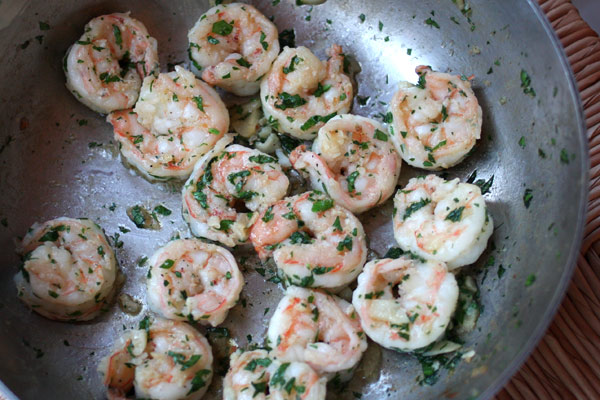 This garlic shrimp is a scampi that is relatively light when compared to a butter-heavy version. The dish is also extremely easy to fix and cook and takes less than 10 minutes on the stovetop. Feel free to add extra butter if you like.
Related:
Easy Shrimp Creole
Quick and Easy Shrimp With Peas
Prep Time: 15 minutes
Cook Time: 7 minutes
Total Time: 22 minutes
Ingredients:
Instructions:
Heat the olive oil and butter in a large skillet over medium heat.
When the butter has melted and the olive oil is shimmering, add the sliced garlic and bay leaf. Cook, stirring, for 2 minutes.
Add the shrimp to the pan and cook until the shrimp is opaque, about 5 to 7 minutes. Remove the pan from heat the and add salt, pepper, and cayenne. Toss with chopped fresh parsley and serve with lemon slices or wedges.
Makes 4 servings.
Site Search