Slow Cooker Farro Pilaf
by
, September 25, 2017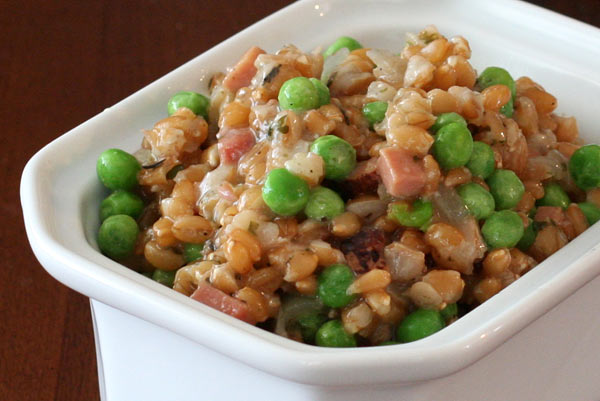 This easy slow cooker farro pilaf is flavored with diced ham or bacon, peas, and some simple dried herbs. Feel free to replace the bacon and chicken stock with sliced or chopped mushrooms and vegetable broth for a vegetarian dish.
Related:
Farro Salad Recipe With Tomatoes and Bacon
Prep Time: 15 minutes
Cook Time: 2 hours 45 minutes
Total Time: 3 hours
Ingredients:
Instructions:
In a slow cooker, combine the farro, ham or bacon, chicken stock, bay leaf, parsley, onion, pepper, and thyme.
Cover the slow cooker and cook on HIGH for about 2 1/2 hours, or until the farro is tender and most of the liquid has been absorbed.
Add the thawed peas and continue cooking for 15 minutes longer.
Taste and add salt, as needed.
Makes 6 servings.
Site Search