Scallops With Lemon Butter Sauce
by
, July 3, 2017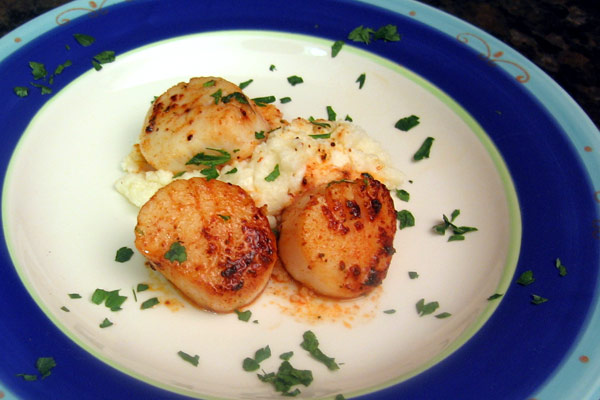 These scallops take about 20 minutes to make, start to finish. The scallops are sauteed and flavored with lemon and parsley.
Prep Time: 10 minutes
Cook Time: 10 minutes
Total Time: 20 minutes
Ingredients:
Instructions:
Scallops have a small, tough adductor muscle along the side that may or may not have been removed before they are sold. If you find your fresh scallops still have that muscle attached, just grasp it and pull it off.
Roll the scallops in bread crumbs.
Melt half of the butter in a large skillet over medium-low heat. Add the salt, pepper, and paprika to the skillet. Add scallops and saute slowly for 7 to 9 minutes, or until golden brown. Turn to brown evenly.
Remove the scallops to heated serving dish and keep hot. Put remaining butter, parsley, and lemon juice in skillet; heat and pour over scallops.
Serve with rice or vegetables.
Makes 4 Servings
Site Search