Easy 5-Minute Pizza Sauce (Red Sauce)
by
, October 9, 2017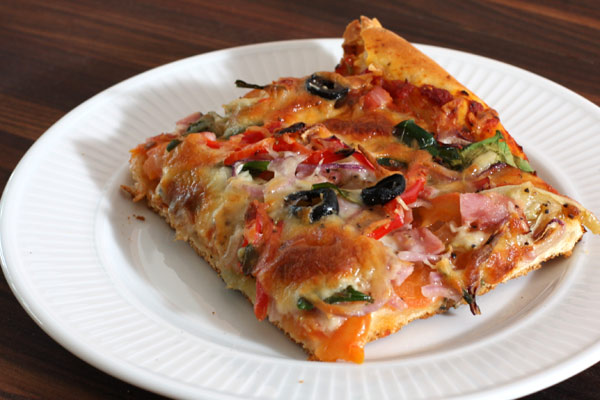 This red sauce for pizza is a super fast prep, and it is delicious. All you need is tomatoes, tomato paste, and some seasonings. Just put the ingredients in a blender or food processor and press the button!.
Related:
Ham and Spinach Pizza With Parmesan Sauce
Easy Pour Pizza
Prep Time: 5 minutes
Cook Time: 0 minutes
Total Time: 5 minutes
Ingredients:
Instructions:
Add all ingredients to a food processor or blender and process until smooth.
Spread the sauce over a homemade or purchased pizza crust and add your favorite toppings.
Makes 2 cups, enough for two 12-inch to 14-inch pizzas.
Makes about 8 servings.
Site Search