4-Ingredient Crockpot Pot Roast
Updated July 1, 2017 by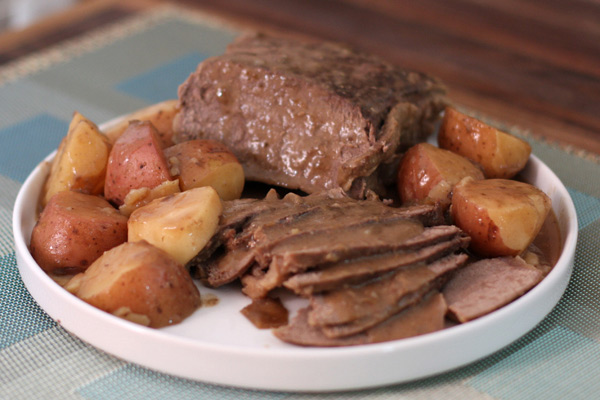 This pot roast is made with only 4 ingredients, including potatoes and the soups that make the gravy. It's a delicious combination of flavors. If you aren't a fan of mushrooms, use cream of celery soup.
Prep Time: 10 minutes
Cook Time: 8 hours
Total Time: 8 Hours 10 minutes
Ingredients:
Instructions:
Put the beef pot roast in the crockpot crockery insert.
Put the halved potatoes around the roast.
In a bowl, combine the two cans of soup. Blend well and pour over the roast and potatoes.
Cover and cook on LOW for 7 to 9 hours, until the roast is tender.
Pour juices into a saucepan and bring to a boil; boil for about 4 to 5 minutes, until reduced slightly and flavors are concentrated.
If you would like a thicker gravy, combine 1 1/2 tablespoons of flour with about 2 tablespoons of cold water; stir until smooth. Add to the simmering reduced liquids until thickened.
6 Servings
Site Search