Easy Chicken and Broccoli Casserole
by
, May 21, 2017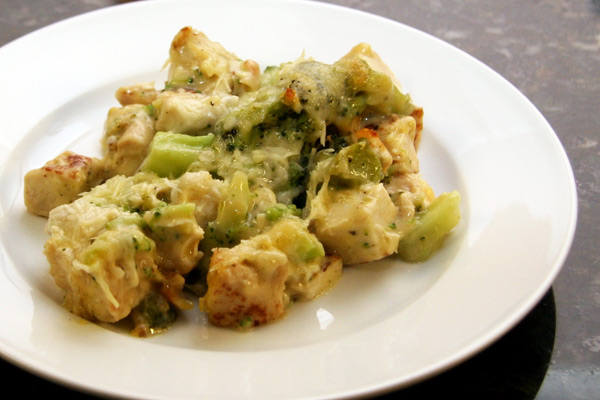 This chicken casserole is super easy to fix and bake. The casserole is a combination of cooked diced chicken, broccoli, and a simple, flavorful sauce. The casserole is easily scaled up for a large family or potluck dinner casserole.
Related:
Top 24 Easy Chicken Recipes
Prep Time: 10 minutes
Cook Time: 30 minutes
Total Time: 40 minutes
Ingredients:
Instructions:
Preheat the oven to 375 F.
Lightly butter a 1 1/2 quart casserole.
In a large bowl, combine the condensed soup, cream, chicken, butter, sherry, if using, nutmeg, pepper, and steamed broccoli. Stir to blend thoroughly.
Spoon the mixture into the prepared casserole and sprinkle evenly with the Parmesan cheese.
Bake for 30 minutes, or until hot and bubbly.
Makes 4 Servings
Site Search