Braised Cabbage With Dill
by
, August 17, 2017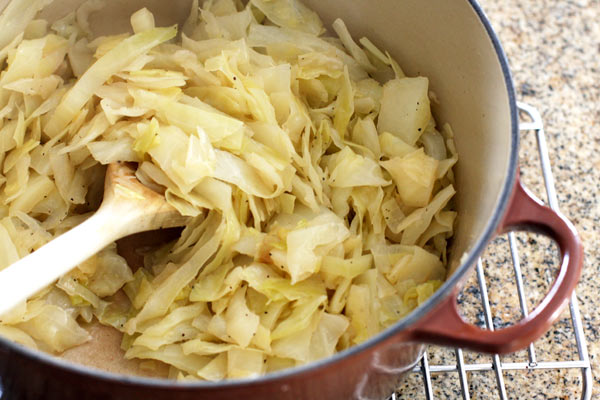 This easy cabbage is braised with some fresh chopped dill, some chicken stock and dry white wine, and a splash of wine vinegar.
Related:
Cabbage With Cheese Sauce and Bacon
Prep Time: 15 minutes
Cook Time: 30 minutes
Total Time: 45 minutes
Ingredients:
Instructions:
Wash the cabbage and then slice it into four wedges. Remove the core and shred or coarsely cut into strips.
Put the cabbage in a stockpot or Dutch oven with the wine, chicken stock, vinegar, butter, onion, dillweed, salt, and pepper.
Bring the cabbage mixture to a simmer over medium heat. Cover the pan and reduce the heat to low; simmer for 15 minutes, or until the cabbage is tender.
Arrange the cabbage in a serving bowl with the liquids from the pan.
Makes 4 Servings
Site Search