Simple Cucumbers With Fresh Dill
by
, September 30, 2017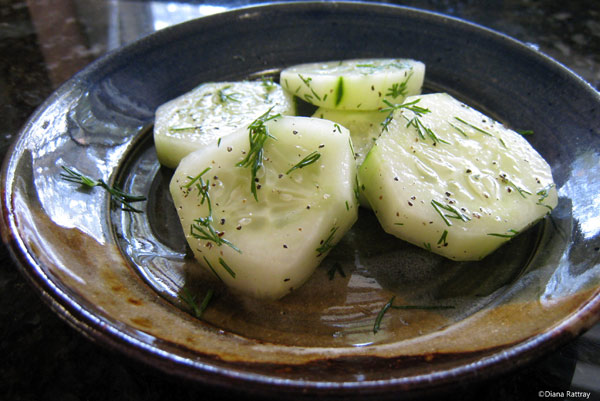 A simple combination of vinegar and chopped fresh dill flavors these sliced cucumbers. This is an excellent way to enjoy garden-fresh cukes.
Related:
Cucumber Salad With Sour Cream and Dill Dressing
Cucumber Salsa With Corn and Tomatoes
Prep Time: 10 minutes
Cook Time: 0 minutes
Total Time: 10 minutes
Ingredients:
Instructions:
Combine all ingredients in a bowl; cover and refrigerate until ready to serve.
Makes 4 to 6 servings.
Site Search