Cucumber Salad With Sour Cream and Dill Dressing
by
, May 15, 2017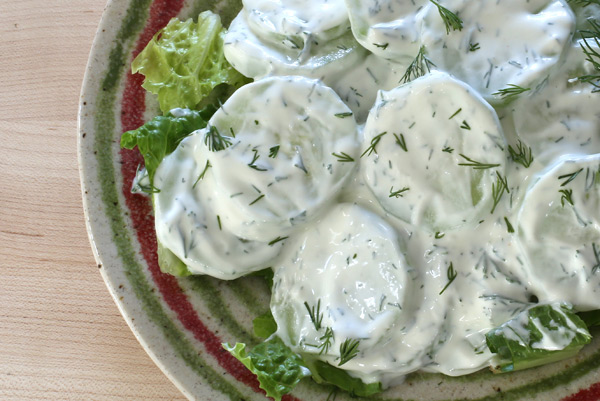 A sour cream, lemon, and dill dressing flavors this cucumber salad perfectly.
Prep Time: 15 minutes
Total Time: 15 minutes
Ingredients:
Instructions:
Peel the cucumbers and slice them thinly. Put the sliced cucumbers in a serving bowl.
In another bowl, combine the sugar, salt, sour cream, grated onion, lemon juice or vinegar, and fresh chopped dill. Blend well and toss with the sliced cucumbers.
Season to taste with freshly ground black pepper.
For best flavor, chill the salad for at least 2 hours before serving.
Makes 10 to 12 Servings
Site Search